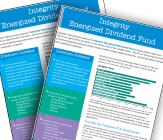 Meet The Newest Fund in our Family
Integrity Energized Dividend Fund gives investors an opportunity to participate in the income side of the energy sector as it will primarily invest in dividend-paying equity securities within several energy related industries, including certain utilities and materials companies.
At Integrity Viking Funds we continue to develop new products and strategies for investors, demonstrating our commitment to the financial advisors who use our Funds and the clients they serve. The new Integrity Energized Dividend Fund is designed to seek high current income with the potential for long-term appreciation from energy-related companies.

View Fund Fact Sheet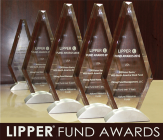 5-time Lipper Award Recipient
Williston Basin/Mid-North America Stock Fund received Lipper® Fund Performance Awards for 2012, 2013, 2014, 2015 & 2016.
We are very proud of these Lipper® Awards and are committed to working hard to continue producing top-tier results for our shareholders.
The Williston Basin/Mid-North America Stock Fund invests in companies participating in or benefitting from the development of resources in the Williston Basin and Mid-North America regions and is designed to provide long-term capital appreciation to its shareholders.

View award